Boost your business over the biggest shopping season: Planning for Q4 2022
– Written by Jérôme de Guigné
The temperature dropped and we immediately started thinking about Christmas. And Halloween, and Black Friday, and Amazon's second Prime Day…
As the biggest shopping season of the year is almost upon us, it's time for sellers on Amazon to gear up their campaigns, check their stock levels and see if there are any trends they can jump on.
Here's our annual guide to making the most of Q4.
The sales days you need to know
Black Friday, Cyber Monday and the weekend in between are the big fall sales dates, plus pre-Christmas sales: in the three weeks before Christmas, you'll see a lot of deals on Amazon. 
All these will be joined this year by a second Prime Day, rumoured for October.
Create Deals and Coupons in Seller Central for these days and use advertising campaigns to target the huge numbers of shoppers who browse these events.
Check last year's sales data to see if your products had any other 'peak days' which you could use to target customers with deals.
Deals aren't the only option: try using Amazon's free social products over these days to drum up more interest, like Amazon Posts and Amazon Live. July's Prime Day saw Amazon Live gain over 100 million views, so it's a huge opportunity to promote your products.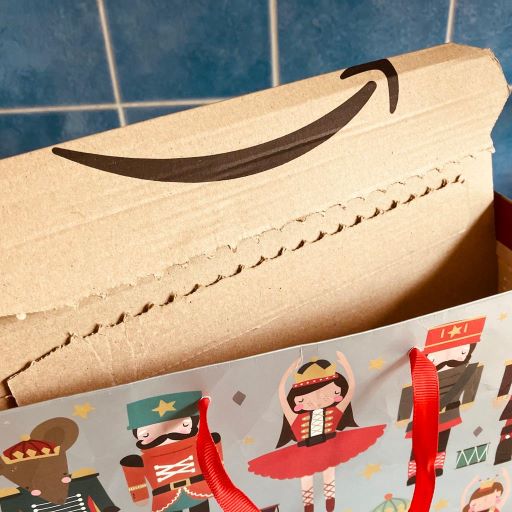 Product research
Trends change all the time in the different product categories on Amazon, and these affect – and are affected by – Christmas gift ideas.
As just one example, low- or no-alcohol products are popular at the moment, especially flavoured ones (thanks to our friends at Salsify for this tip - download this toolkit for more).
One of the best ways to keep up is to check Amazon's Trending/Best Sellers list, which you can filter by department to find what's popular in your own category.
Then you can invest in bringing that product to market, or in boosting your advertising around an existing product. Make sure new products are listed by the end of October so you can build reviews.
Amazon is very keen to promote its small business side at the moment: if you're a family business, or selling handmade products, look out for these extra opportunities. Amazon Handmade, for example, allows you to promote your business as an artisan maker, while the new Small Business Badge is applied to listings to show customers they're buying from a small business. 
Cash flow
Cash flow is one of the most significant barriers to expanding an eCommerce operation.
Investing in new trends and extra stock requires capital, so make sure you've got it.
We partner with Payoneer, who can help you with a low-cost capital solution to ensure you've got the cash flow to invest and drive your business.
Just announced at Amazon Accelerate, there's a new Amazon service you can use called Express Payout. 
This gives sellers their disbursements in 24 hours rather than 3-5 days, and will be free to use until September 2023. It's only available in the US for now. Sellers can change their settings by going to Settings > Account Info > Deposit Methods.
Stock levels
Amazon's inventory storage fees are higher during Q4, so you need to predict stock levels accurately. Overstocking is expensive, and understocking damages your sales rank and your chance of getting the buy box – so no pressure.
To accurately predict your stock levels, check your data from the same period last year. Last year's Q4 sales and top-selling products are the obvious ones to check, but look at your sales for the year to date and check against last year's to see what the increase is likely to be.
If you've only joined Amazon this year and don't have this data, a decent rule of thumb is a 30-50% increase in sales over Q4. Or ask us – we can help you predict it more accurately.
Also bear in mind that Amazon fulfilment centers become very busy during this period and therefore it takes longer for inventory to be received. As the peak season approaches, Amazon can start to limit the amount of stock you can send in. So it's best to send in inventory well in advance.
Content and listings
A little clever content goes a long way.
Assume that most people shopping for the next three months are thinking about Christmas, and promote your products accordingly – as Christmas gifts, or festive necessities. Optimise your listings with Christmas keywords, such as 'gift for him' and 'stocking fillers', and use these in your CPC campaigns.
Try including a Christmas-themed photo or two in your listings at this time of year. You could even set up a Christmas shop in your Brand Store: you can set up different versions of your Brand Store and set them to go live on certain dates.
You should always aim to have good listings: plenty of images, video, and A+ content below the fold. We're hearing that Alexa may be updated to answer the question "tell me about the product" on Amazon, so make sure your bullet points make sense when they're read aloud, and ideally are no more than one sentence long.
Luxury on sale
If you're a premium brand and concerned that you'll lose your high-end touch by offering big discounts, don't be! 
Take advantage of Black Friday to be more aggressive: this is the one time you get to make your products temporarily cheaper without seeming 'low-end', since it's such a unique worldwide marketing event. 
There's so much to strategise about during that time. You'll kill two birds with one stone: you'll allow a new audience to be able to afford your product when they usually cannot, and that might lead to new repeat customers, depending on your product category. 
You can go even further: build up excitement by running a countdown on your offline platforms to let people know you'll run this one limited-time-only offer.
Read more tips for luxury sellers on Amazon in our new white paper. 
Ad campaigns
The busy time of year means more traffic, which means two things for your ads: your CPC budget will get used more quickly, and your campaigns will be more competitive.
So you'll need to up your spend if you want your ads running all the time. Try raising your daily caps incrementally to find the sweet spot.
Amazon's dynamic bids function allows automatic adjustment on your keyword bids, so in busy periods when your ads are more likely to convert but there's more competition, the budget will increase to a pre-set level.
We recommend getting started early with your ad campaigns, so you can find out which keywords will convert best before the busy period, and get a headstart on your competitors.
Don't forget social media: people are using it for shopping more than ever. Ramp up your ads on Instagram and Facebook over Prime Day and Black Friday, and send that traffic to your Amazon listings.
We can help you grow your business this Q4! Get in touch with us today and let's plan.