e-Comas founder Jérôme de Guigné joins Prosper Advisory Council
– Written by Jess Chapman
Jérôme de Guigné, founder and CEO of eCommerce agency e-Comas, is now a member of the Advisory Council for the Prosper Show.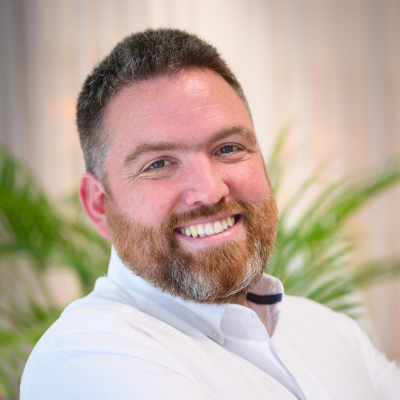 Prosper is a major US-based trade show for eCommerce sellers. Jérôme will be bringing his European perspective and global expansion expertise to the Advisory Council, which helps Prosper to enhance exhibitor and attendee engagement, satisfaction, and overall experience. 
Members lend their insights on current trends and challenges for sellers, and serve as a sounding board for new ideas. 
Council members also serve as advocates for the Prosper Show, sharing perspectives and recommendations, and helping to bring critical education and networking opportunities to the eCommerce community.
Joining the council is on an invite-only basis. Jérôme has been appointed for the 2023-2026 term. 
Taking place in Las Vegas every spring, Prosper Show is a major event for advanced Amazon and marketplace sellers, with an emphasis on making independent businesses more profitable. 
The e-Comas team attends every year, to meet with clients and prospective clients and network with partners and friends in the industry. 
Jérôme is often a speaker at the show: at the latest edition in March 2023, he shared a stage with Jeff Cohen, Tech Evangelist at Amazon Ads. The pair talked about how sellers can grow their business globally on Amazon.
Jérôme says: "I am thrilled to become part of the Prosper Advisory Council, and to offer my support to this huge US-based show with a European eye.
"The Prosper Show does fantastic work to support Amazon and other marketplace sellers and guide the direction of the industry, and it's an honour to play a part in that through being a member of the Advisory Council.
"Prosper has always been a reference for me. From as far back as I can remember, this was the show that was most significant in the Amazon world. Being part of it feels like contributing to the whole industry - something we feel committed to.
"The team at e-Comas look forward to Prosper every year as one of the biggest, most important events in the eCommerce calendar. We're all delighted to now have an even closer link to this fantastic and fun show. 
"I'm excited to build relationships with other members, and work with them to enhance the Prosper experience for visitors and exhibitors."
About e-Comas
e-Comas is a Luxembourg-based eCommerce agency, helping brands grow faster, globally, across multiple online channels. Led by CEO and founder Jérôme de Guigné, our experts coach brands and handle their accounts to sustainably grow their business and improve their agility in tackling everyday challenges with online retail.
Working across Amazon, Shopify, CDiscount, Veepee, Bol, Walmart and more, we set brands up to scale their business and become profitable by handling their accounts, content and advertising. Since our inception in 2013, we have helped hundreds of brands explode their business on Amazon and other marketplaces, often achieving 10x sales within months. 
As well as our work with brands, we have a passion for sharing our eCommerce knowledge with the world. We put out dozens of webinars, blogs, vlogs and podcasts every year, and regularly speak at events.
About Prosper Show
Prosper Show is the networking hub and educational authority for established sellers on Amazon and other marketplaces. Visitors can learn from experienced sellers, former Amazon insiders and other experts, and gain access to the latest industry trends and innovations focused on maximising profits, outpacing the competition, and increasing brand awareness. 
Prosper Show will be back on 4-6 March 2024 at Mandalay Bay, Las Vegas.