How to make your brand more sustainable on Amazon
– Written by Jérôme de Guigné
April is Earth Month, a time for us all to consider our impact on the environment and what we can do to combat climate change.
Selling on Amazon, with the enhanced visibility that brings and Amazon's unenviable reputation for being part of the problem, means it pays for brands to make the most of their sustainability – as long as it's sincere.
Here are a few ways sellers can boost their eco-friendliness on Amazon.
Get Climate Pledge Friendly
We talked about this in last week's blog – if you have any one of these eco-friendly certifications, Amazon will give your product a Climate Pledge Friendly badge, marketing it to customers as a sustainable choice.
Eco-conscious audiences are huge, so it can really help you stand out among your competition. Plus Amazon promotes CPF on different pages - sometimes even on competitors' pages - so it's really good for visibility.
Amazon works with these third party organisations, so if you have one of those certifications, you should get the CPF badge automatically. If you haven't, you may need to raise a case with Amazon to get it sorted – drop us a line and we'll help you.
Be Compact by Design
Compact by Design is a new certification from Amazon that qualifies you for the CPF badge.
It's about making your products more efficient in size and shape: if the design takes up less physical space, it makes packaging and shipping more efficient, and over time, saves a lot of carbon.
Amazon decides which products are Compact by Design, based on 'Unit efficiency', which is calculated as cubed volume x weight of unit.
It's worth checking if you can tweak your products' design to make a difference.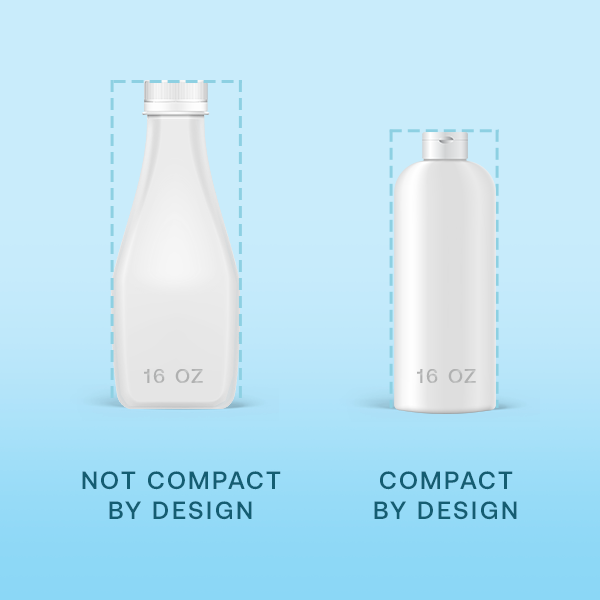 Rethink packaging
Amazon doesn't have a certification for packaging, but that doesn't make it any less important to make it as efficient as possible. Think about both the materials you use and the quantity.
Eliminating just one plastic bag from your packaging could equate to tonnes of CO2 saved per year, not to mention the benefit to the environment already being choked by non-biodegradable plastics.
There are good alternatives now to packing peanuts and polystyrene, like kraft paper and cardboard inserts.
Not only is this the right thing to do, it's a promotional benefit, too: you can include messaging on packaging, in your content and your ads about using less plastic.
Inform customers
Keep your sustainability values going forward by giving consumers instructions on how to recycle your packaging or your product – or both – when they've finished with it.
Making it easy for them to recycle will improve the likelihood that they will.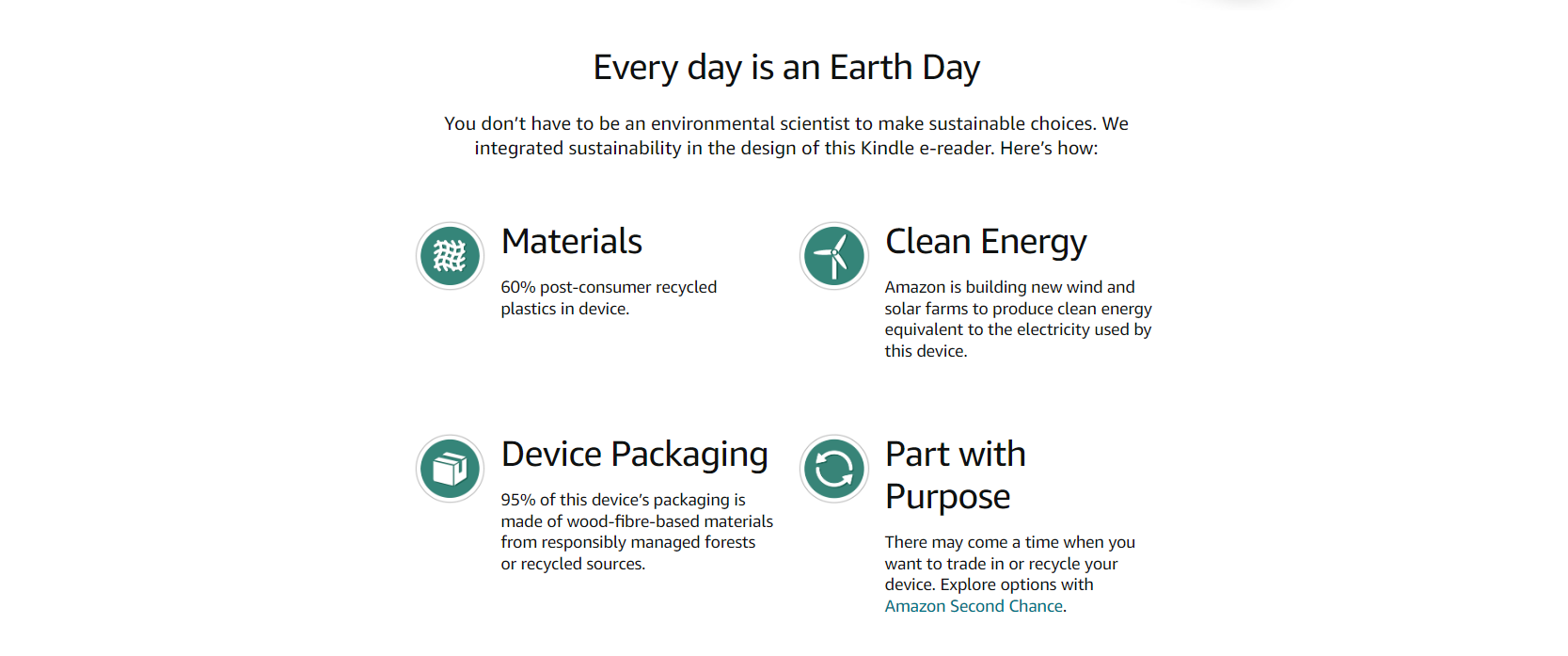 Rebuild, reuse
Are you an electronics business? Have you thought about repairing and reselling older products?
You should know that Amazon rewards hardware refurbishers with a new certification, the Pre-Owned Certification, which qualifies for the CPF badge.
To meet it, products must:
Be pre-owned, with replaceable/upgradable components
Have a battery capacity exceeding 80% of the new equivalent and use OEM parts
Be supported by the manufacturer and not a discontinued model.
Mean it!
Consumers are wary of brands that talk the talk about 'going green' as a marketing opportunity, without any real evidence of commitment to saving the environment. If it's insincere greenwashing, chances are potential customers won't be impressed.
Show shoppers you take it seriously. Include details of your green credentials in your A+ content, in your description and in your bullets, if it's a particular selling point.
Check your supply chain
Your supply chain makes a huge difference to your carbon footprint.
Think about:
How far your materials/products are shipped
How your materials and products are shipped (air vs sea)
Maximising pallet space
How eco-friendly your partners and suppliers are.
That includes your eCommerce agency!
At e-Comas we're committed to action on climate change. This month we're proud to be supporting the Hëllef fir d'Natur de natur&ëmwelt foundation, which aims to protect nature and biodiversity in our native Luxembourg.
Contact us to find out how we can support Earth Month together!