How to prepare your brand for Earth Day on Amazon
– Written by Jérôme de Guigné
As one of the world's biggest businesses, Amazon has a lot of responsibility to combat climate change.
It appears to take that responsibility seriously, with a climate change mission: to reduce its carbon emissions to zero by 2040, a decade ahead of the Paris Climate Agreement, as well as to power its operations with 100% renewable energy by 2025.
This year Amazon is heavily promoting Earth Day on 22 April – as well as Earth Month – to boost its environmental credentials and encourage both buyers and brands to be more green.
If you're a seller on Amazon, it's worth getting involved. Shoppers are more eco-conscious than ever: Forbes reports that over 90% of all Gen Z and millennial consumers are more likely to trust a brand that has 'purpose' – i.e. supports social or environmental issues.
Showing you're serious about sustainability plays really well with them. Plus it's the right thing to do.
There are a few ways you can help celebrate Earth Day and Earth Month on Amazon. Here they are: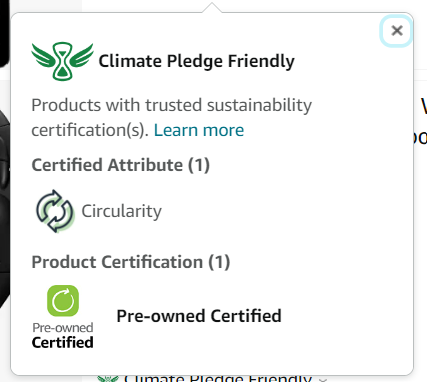 Get a Climate Pledge Friendly Badge
In 2020 Amazon introduced the Climate Pledge Friendly (CPF) badge, giving shoppers an at-a-glance guide to which products are sustainable or green in some way.
Amazon promotes CPF on different pages - sometimes even on your competitor PDPs if they don't have a badge - so it's really good for visibility.
There is a growing list of certifications that qualify products for the badge. They include the instantly-recognisable Fairtrade International, Forest Stewardship Council and Rainforest Alliance marques, plus loads of others – Organic Content Standard 100, Responsible Wool Standard, WaterSense, Global Recycled Standard, and various Carbon Neutral standards.
Basically, if your products are certified under any of these standards, you should have a CPF badge.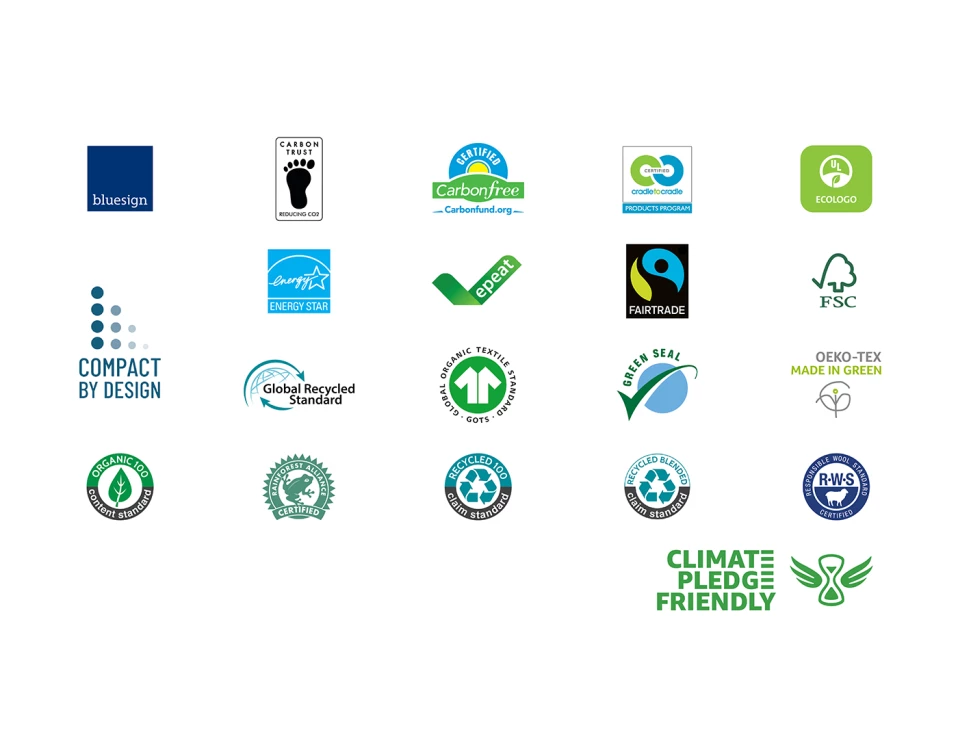 There are no fees, and you don't need to do anything: Amazon works with third-party certifiers to identify eligible products and adds the badge automatically.
Amazon has also introduced two standards of its own, which will also qualify you for the CPF badge.
Compact by Design products have a more efficient design, requiring less packaging, leading to reductions in carbon emissions.
And Pre-owned Certifiied, aimed at electronics, sees products inspected, repaired and cleaned to a high standard, plus backed by Amazon Renewed Guarantee.
Advertise your green credentials
Once you've got CPF status, it's worth advertising it. Take a look at these ideas – with the first one, you don't even have to spend any money.
Brand Store
Create a page in your Amazon Brand Store with all your CPF products. Include some content boasting your eco-friendly credentials, and you've very quickly got a shareable page to promote Earth Month and a place for eco-conscious shoppers to find more of your products.
Sponsored Brand campaigns
Once you've created that page in your Brand Store, use Sponsored Brands ads to promote it. These ads can link directly back to that page.
Video Ads
Try video ads about the Climate Pledge Friendly badge, what you do in your business to minimise your carbon footprint and how individual products make a difference.
Earth Day Deals
Earth Day on Amazon is a deal event, which means there will be different promotions available on a wide range of products. Set up Lightning Deals and make sure you have enough stock to meet extra demand.
Use Amazon Posts and Amazon Live
Letting your customers know you support Earth Day is a good way to catch their attention. Use the same content you use on Twitter, Facebook and Instagram on Amazon Posts: a free social media feed browsed by shoppers searching for inspiration.
You can also use Manage Your Customer Engagement (MYCE), Amazon's email marketing tool that helps maximise engagement with customers who 'follow' you. You can email your followers with promotional campaigns, featuring a primary product.
Amazon is also using Amazon Live, its shoppable livestream platform, to promote Earth Month. Last year influencers and celebrities shared their favourite CPF products: this year there's Earth Month-branded livestreams going out daily. Here's our guide to getting started on Amazon Live.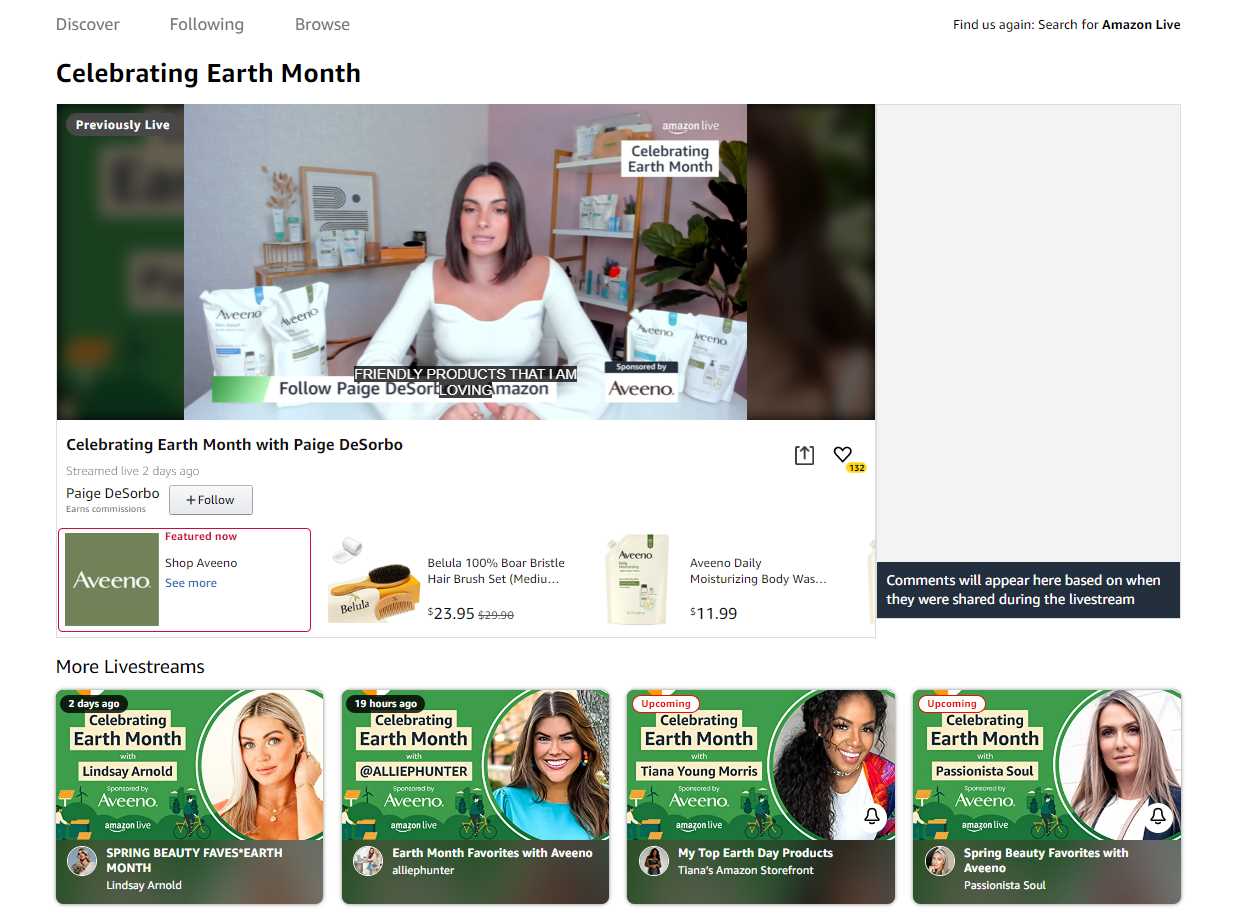 e-Comas is proud to be supporting the Hëllef fir d'Natur de natur&ëmwelt foundation for Earth Month, which aims to protect nature and biodiversity in our native Luxembourg. Contact us to find out how we can support Earth Month together!