The 2nd Buy Box: What Amazon's new feature means for brands
– Written by Jérôme de Guigné
Have you benefited from the 2nd Buy Box yet?
This new feature from Amazon finally allows more than one seller to dominate when consumers are shopping on Amazon. It gives more sellers a chance of being chosen, even with higher prices or slower delivery.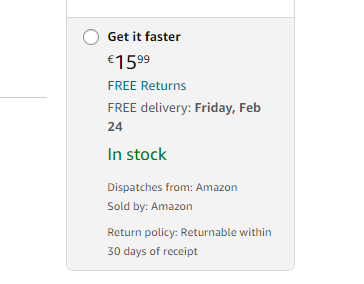 What's it all about?
The EU has strict competition rules. In 2019 the European Commission opened investigations into whether Amazon breaches those rules, as Amazon is both a marketplace for sellers, and a competing seller on that same marketplace. Its investigations focused on non-public seller data, the Buy Box and Prime.
It found the Buy Box unduly favours Amazon's own retail business, as well as marketplace sellers that use Amazon's logistics and delivery services.
Amazon has therefore made commitments to:
Apply equal treatment to all sellers when ranking their offers to choose the Buy Box winner
Display a second competing offer to the Buy Box winner if there is a second offer that is sufficiently differentiated from the first one on price and/or delivery.
Amazon promised that both offers will show the same descriptive information and give the same purchasing experience, enhancing consumer choice.
So what does that look like in practice?
The 2nd Buy Box appears in grey below the main buy box. Clicking on it brings it up to the top, with the 'Add to Basket' button.
Amazon uses nice wording to promote the alternative offer: "Get it faster", "Another way to buy", "Save with used – like new", "Willing to wait?".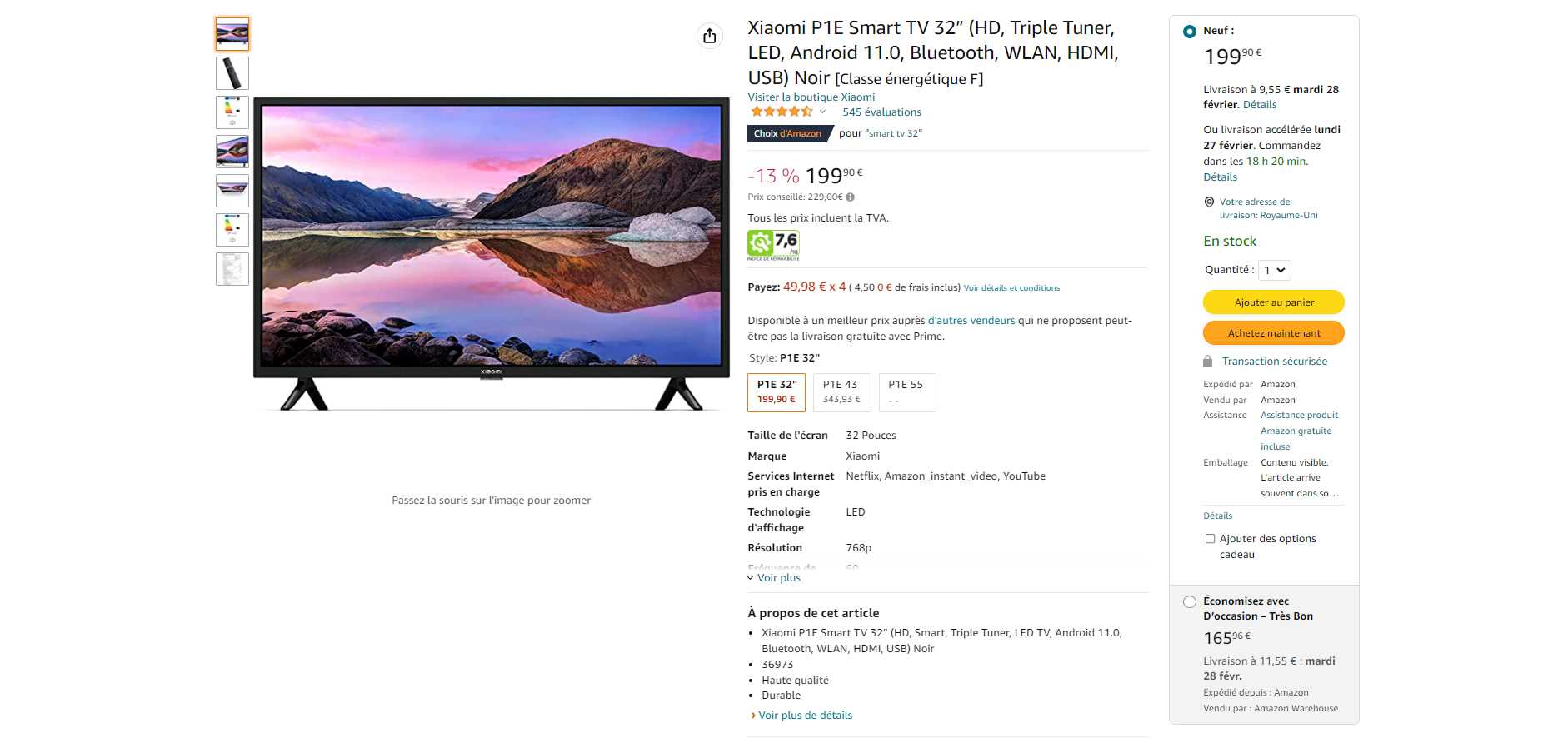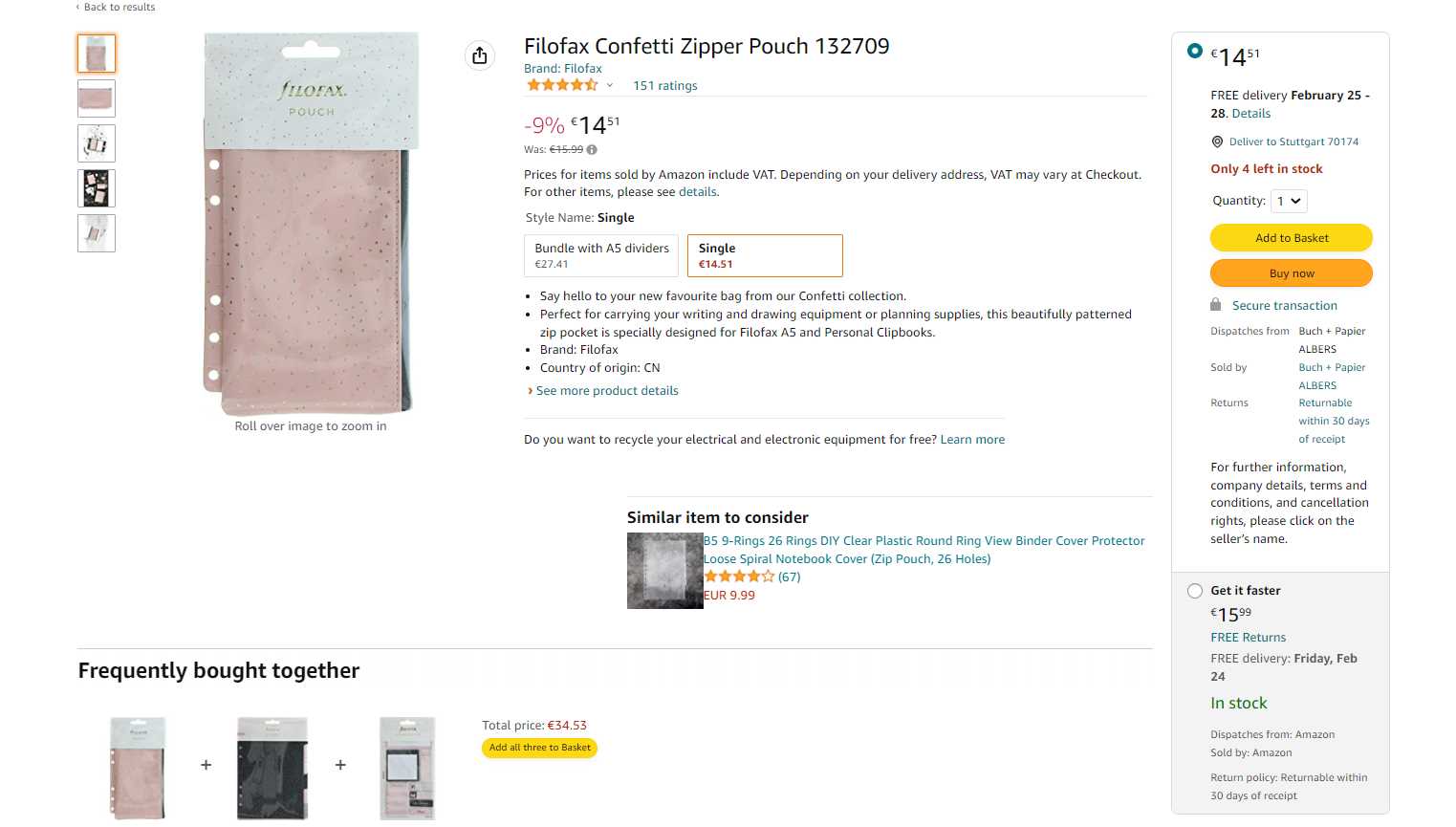 Why does it matter to sellers?
Getting the Buy Box is the Holy Grail of selling your product on Amazon.
Over 80% of Amazon sales are through the Buy Box. Consumers love its convenience, and trust that it's the best offer.
It's usually won by Amazon Vendors, or Sellers using FBA, but being in those is no guarantee of winning it.
It's not simply down to price and delivery speed: Amazon has long kept the formula a secret, but the algorithm relies on other factors, like product availability, customer feedback and account health: Order Defect Rate, Cancellation Rate and Late Shipment Rate all affect it.
So having a second Buy Box is exciting because it will give more sellers a chance to be seen by customers.
It will also help sellers stay competitive at a price point that suits them. If you can offer faster delivery, and you've won the 2nd Buy Box, you don't necessarily need to artificially lower your price.
Where does it apply?
The 2nd Buy Box will be available In every EU country - except Italy, due to existing remedies imposed on Amazon by the Italian competition authority.
We'd expect it to come to the UK too, seeing as the UK government's Competition and Markets Authority is also investigating Amazon's use of data, the Buy Box and Prime.
What do the e-Comas experts think?
It's great news from our perspective. It gives Sellers and Vendors a second shot at being featured in the crucial buy box area, even if they are priced higher or offer slower delivery.
Crucially Amazon will only offer the 2nd Buy Box to a product that is "sufficiently differentiated" in price or delivery: only when there's a clear choice that makes sense to consumers.  
If you can fulfil delivery faster than Prime, or offer a significantly better price, you might find yourself in that valuable second spot.
Give yourself the best chance of winning the Buy Box or the 2nd Buy Box - contact our experts today!