ACoS vs TACoS: Why you should reconsider your 'North Star' metric on Amazon
– Written by Jérôme de Guigné
Are you using Advertising Cost of Sales (ACoS) as your North Star Metric?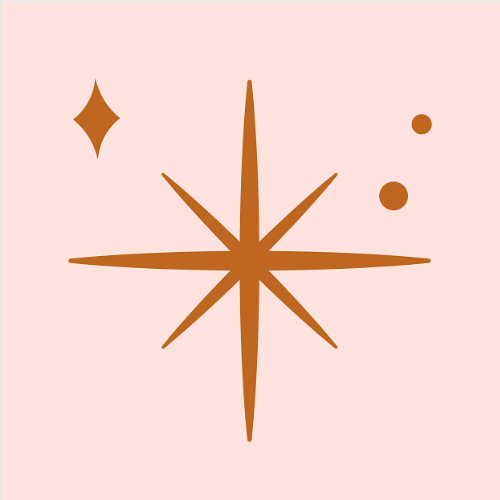 ACoS has long been one of the most popular Amazon sales metrics: a powerful gauge of how well your ads are performing, clearly showing ROI.
However, because it doesn't account for organic sales and the effects of raising brand awareness, ACoS might not be showing you the full story. Here's a guide to the pitfalls of ACoS – and the benefits of using Total Advertising Cost of Sales (TACoS) as your main metric, giving you the bigger picture.
What is ACoS?
ACoS is the percentage you spend on advertising against how much revenue that advertising generates. An ACoS of 7% means you spent £7 on ads in every £100 generated.
Traditionally the aim for Amazon sellers was to get ACoS as low as possible to show a higher ROI.
A few years ago, it was much easier to achieve a low ACoS: with lower competition on Amazon, organic results ranked higher, whereas now they rarely show among sponsored placements, if at all.
But when ACoS is higher, it can be very tempting to reduce spend on apparently underperforming keywords, as we would've done a few years ago.
But as Amazon evolves, our ad strategies have to evolve with it, and that's why relying on an ad strategy that worked even a couple of years ago is unwise.
Instead of relying solely on ACoS, we recommend looking at TACoS as well.
And what is TACoS?
TACoS is ad spend divided by total sales, not just ad sales.
This gives you a much better idea of brand presence and visibility, which are just as important as your ROI.
ACoS can be as high as 60-70% to make sure you're owning all possible sponsored placements, but that doesn't tell you the effect that your increased brand presence has on organic searches.
Part of the way Amazon has changed is in how visible individual brands are. Instead of relying on generic-looking Sponsored Products ads, sellers can now use Sponsored Brands and Sponsored Video ads, among other Amazon tools such as the Brand Store, to promote their own brand among their competitors.
You can create very attractive, inspiring ads that raise brand awareness – which lead to more organic purchases down the line, as users shop specifically for your brand.
This is one reason ACoS is less useful than it used to be: organic sales aren't accounted for in advertising sales. You can more accurately measure them as part of your total sales, using TACoS.
How can I use ACoS and TACoS?
If you've got an ACoS of 70% on a particular keyword, the temptation to reduce spend on that keyword is high.
But look at the TACoS as well: if the TACoS is low, it means that extra spend is paying off in the long run. If ACoS is 70% while TACoS is 10%, pulling back on the keyword would be a mistake. So it's worth being patient.
The aim is low ad reliance. A high percentage of sales coming from your ads is bad: it means you're paying for every click that drives your sales, with less organic presence and sales. Which means your brand awareness is low.
ACoS alone also doesn't tell you if your ad reliance is high. By measuring TACoS as well, you get a better idea of what slice of total sales you're paying for.
How can I achieve low ad reliance?
Low ad reliance comes from a strong brand that customers are aware of before the purchase phase.
If your ad reliance is high, it probably means your product listings content needs work. Content needs updating regularly, to ensure the best-performing keywords are being used, and that titles, bullets, description, A+ are all optimised. These will all improve your organic traffic.
Make sure your content team and your ads team are working closely together.
Keyword ranking, for example, needs to be a joint effort.
If the content team decides to explore a different keyword without letting the advertising team know, you could see TACoS increase without knowing why. Removing just one important keyword from your content brings the risk of losing your ranking little by little.
How can I use TACoS to reduce ad spend?
You can sometimes reduce spend on branded terms.
If other brands are paying to advertise on your branded terms, but you're confident you've got the brand awareness and brand loyalty that means customers who are searching for that term are going to scroll down till they find your product, you can dial back the ad spend, driving up organic sales and therefore keeping TACoS down.
If that then causes a decrease in sales volume, you know you need to increase spend again to keep your placements. 
Focusing on ACoS can be actively damaging for brand awareness – the last thing you want to do when growing your brand is reduce your ad spend.
To grow your brand, try Sponsored Brands and Sponsored Display campaigns, which use more image/video than classic Sponsored Products and are therefore more eye-catching.
You can customise these campaigns with your brand logo, targeted headlines, lifestyle images, product- and USP-oriented videos. Ads can be segmented by audience; they can be seasonal, aspirational, lifestyle-oriented. They're best for brand awareness, showing the power of what your product can do.
And remember that TACoS will be different for different brands at different stages. A just-launched brand will have higher ad reliance: expect an ad reliance of around 70% or more for the first three weeks at least.
There's lots more detail about how to use TACoS and ACoS in this webinar, starring our own Nella Argenziano. Or get in touch today to see how we can boost your brand and reduce your ad reliance!