Prime Day 2023: How to maximise your Amazon ad strategy for optimum sales
– Written by Jérôme de Guigné
Prime Day is coming!
The actual date hasn't been announced yet, but we're expecting 11th or 12th July 2023.
Prime Day is well worth investing in. Outside Q4 it's the biggest shopping event of the year, and last year's event saw ad-supported sales revenue up by 4.5x over the previous 30 days.
As well as sales, it's also an opportunity to drive traffic, awareness and reviews. We've seen many clients generate massive successes with Prime Day, and we believe it should be a core part of your marketing strategy on Amazon.
Our team at e-Comas have put together an advertising strategy you can use as a guide to maximise the time around the event, as well as the event itself.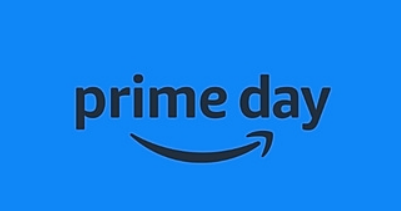 Lead-in period
During the lead-in period – which starts a few weeks before the actual event – you should target top- to mid-funnel shoppers in your product category to create brand awareness and consideration before the event.
You can do this by:
Increasing impressions and clicks with Sponsored Brands, DSP and Sponsored Display to drive brand awareness and product discovery
Increasing product detail page ad coverage to target customers who are browsing competitor products
Increasing budgets and bids for higher traffic and CPCs.
You should also decide on the deals and promotions you want to apply during Prime Day. There are five types: coupons, promotions, Prime Exclusive Discounts, Lightning Deals and Deal of the Day.
Whatever promotion you do decide to use, ensure you're advertising them in Sponsored Products to maximise their visibility, both before and during the event.
Prime Day week
During the event week, you can drive purchases across both new and existing shoppers.
Here's how:
Maximise purchases on products with deals through Sponsored Products, Sponsored Brands and Sponsored Display
Increase product detail page ad coverage to win market share from competitors and piggy-back off the traffic of top-ranked competitors
Remarket to users who discovered your brand during the lead-in, or who are already loyal customers, using Sponsored Display and DSP
Increase budgets and bids for higher traffic and CPCs.
Lead-out period
In the lead-out period, you can remarket your products to shoppers who missed Prime Day or who purchased with cross sell. This is a great opportunity to drive additional purchases on new customers you acquired during Prime Day.
Try:
Strong remarketing using Sponsored Display and DSP
Adjusting budgets for lower traffic.
Top tip: Automate your bids
On Prime Day there's so much traffic, it's difficult to gauge how much budget you're going to need.
It's best to use software to continuously monitor your bids. Automation tools allow you to adjust your bids automatically, increasing them or increasing your budget if it starts to run out.
We like Pacvue's solution for automatic bids.
For more help on maximising your Prime Day strategy, get in touch with us today!
With thanks to our own Riley Bell, and our amazing partners at Salsify – watch our joint webinar, Amazon Prime Day 2023: Set your brand up for success on demand for more info