Long-term, low-cost and easy to control: What you need to know about Amazon's new 3PL distribution service
– Written by Jérôme de Guigné
Amazon is addressing sellers' upstream distribution problems, by opening its own third party logistics (3PL) service with huge new warehouse facilities.
Separate from its fulfilment centres, the new Amazon Warehousing & Distribution (AWD) service will be available to sellers on a pay-as-you-go basis, with lower fees and automated replenishment.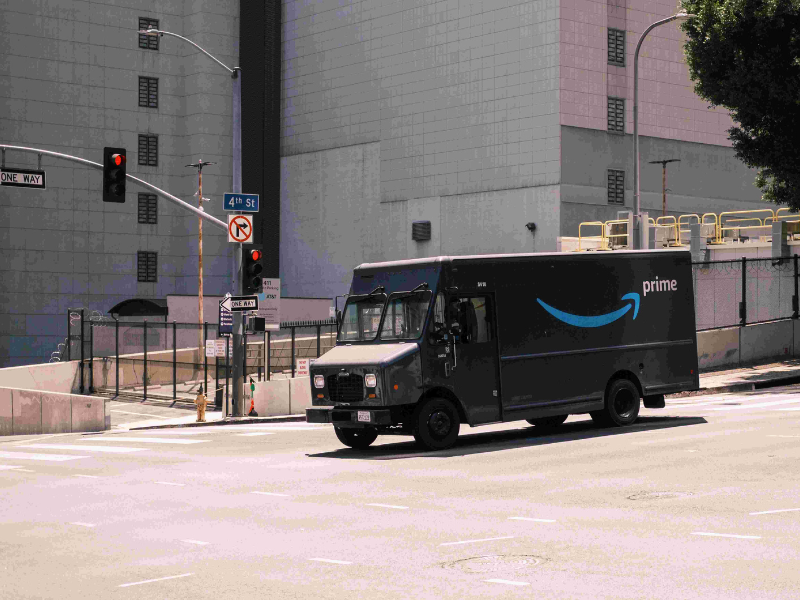 Photo by Andrew Stickelman on Unsplash
Addressing pain points
Amazon says streamlining complex distribution ops and stopping gaps in inventory are some of the biggest challenges for sellers.
Moving inventory from upstream facilties to Amazon's fulfilment centres is time-consuming and complicated, and in recent times has become fraught with supply chain issues causing inventory backlogs.
What's more, a survey of US sellers found that high storage fees, complicated pricing structures and long-term contracts are major bugbears – plus lack of storage space.
Amazon plans to provide a cheaper, more streamlined option with its new AWD facilities, which it launched at Amazon Accelerate in September.
What is AWD?
The new AWD facilities offer long-term, low-cost storage for bulk inventory, with automated replenishment to fulfilment centres.
The "supply chain as a service" solution allows sellers to enrol easily in the scheme and then send their inventory directly to Amazon's distribution centres, with no long-term contracts and with simple, pay-as-you-go pricing.
They can use it to integrate their upstream storage operations with the Amazon Fulfilment Network, so their Amazon stock levels are always correct.
They can also use AWD to distribute stock to all endpoints – wholesalers, brick-and-mortar stores, direct to consumer (D2C) – not just Amazon.
They can view and manage their global inventory from Seller Central, and use Amazon's logistics services (Amazon Transportation, Amazon Global Logistics, Amazon Freight) to distribute anywhere.
Amazon calls AWD "a continuation of Amazon's multiyear investment in its warehousing and distribution network to support sellers and better serve customers".
In short, it's the latest step for Amazon becoming a complete one-stop shop for sellers' supply chain needs.
Where is it available?
The service has opened in the US, with no word yet on when it will be available for other marketplaces.
Sellers on Amazon.com who are outside the US can use it – which will potentially resolve a lot of problems for non-US brands that only want to be on Amazon in the US.
Even international brands that aren't on Amazon.com, but want to sell D2C in the US, can use it.
Ask our e-Comas experts how we can help you utilise the service for your US operations!