Optimising Retail Media to Drive Results in 2023: Tips for Success
– Written by Pacvue Team
Forget what you heard; 2022 was yet another strong year of growth for eCommerce brands selling on Amazon. Especially for brands selling during the Cyber 5 holiday period.
Seventeen million more Americans shopped in-store and online during this year's Cyber 5 period than the year prior, and Pacvue's 2022 Cyber 5 Cost-per-click (CPC) Report showed a dramatic drop in CPCs for both Sponsored Products and Sponsored Brands ads the entire week.

But that's the past. How can you wrap up your 2022 holiday season and prep for the year ahead?
This article will provide actionable insights on how brands can build a foundation for long-term growth and aim for success. 
Lessons Learned from 2022 Holiday Advertising Trends 
The supply chain constraints that plagued the 2021 holiday season have since eased up. However, those challenges were swapped out for the highest inflation costs in decades. Despite rising inflation, 2022 still proved to be another strong year of growth for eCommerce brands, as 196.7 million shoppers flocked in-store and online during 2022 Cyber 5. Cyber Monday alone garnered an impressive $11.3 billion in consumer spending, up 5.8% from last year.  
Key takeaways from 2022 you can prioritise in 2023:
Take Volume Upfront. If sales start surging, take advantage of the situation and invest instead of waiting for another time that may never come. 
Pivot and Learn Quickly. Next year will remain unpredictable, and brands must be able to pivot quickly and be open to throwing plans out the window and starting from scratch. 
Adjust Your Team Structure. Empower people at every level to help teams make changes quickly and reduce the time spent on internal processes needed to implement quick changes.
It is no coincidence that these three lessons are achieved through optimised budget fluidity, which remains one of the best ways to drive results in 2023 (more on that below).
But first, how do brands prepare their ad campaigns for 2023?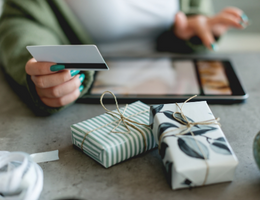 Early 2023 Advertising Strategies
As we move from Q4 into 2023, there are many advertising optimisations to consider.
Invest Early in Content
Too many brands consider their Cyber 5 success a season rather than carrying the momentum from tent-pole events into 2023.
January is still considered a high-traffic month for Amazon brands, and it offers the lowest CPC of the year. Plus, January sees 48% less media investment than November and December, so consider fresh ad content to fuel your remarketing. Categories like workout equipment, athletic apparel, and home décor can do very well, with consumers first considering these purchases ahead of the new year, only to circle back after the holidays are over.
And, as always, SEO optimisations, customer reviews, and a coherent brand story can drastically boost your product visibility via your product content score. That's because consistent ad creative helps deliver customer attention and clearly displays your product value.
No ad format is riper for investment than video. 
According to Hubspot, video creative is the most eye-catching ad format for consumers. Video formats consistently outperform images, email newsletters, or PDFs. Simply put, engaging ads (particularly video) will help drive ROI in 2023.
Elevate Your Advertising Mix
It is a great time to prioritise one or two new ad types or targeting strategies to test in 2023. 
New Ad Types
Newer ad types, such as Sponsored Brand Video or Amazon DSP, help brands uncover new growth channels and determine the best ad formats for their product lines. 
More importantly, it can show which ad types your customers prefer.
New Targeting Strategies
Brands can take a more granular approach to their targeting strategy in 2023. For example, Amazon's product targeting lets brands reach an audience browsing for similar or complementary products.
Amazon's lifestyle audiences are an excellent resource for brands that want to drive awareness, as audience targets are organised across behaviors and shared preferences that map to lifestyle segments, such as "Tech Enthusiasts" or "Foodies."  
Deal Types 
Brands can generate early 2023 results by planning deals and promotions across micro-holidays, such as Valentine's Day, or larger holidays like Easter. When preparing your ad campaigns for 2023, here are the four deal types available on Amazon to help create a holistic approach:
Wow! Deals, which you can employ to improve branding and generate excitement in a short period, typically 6 hours or less. 
Best Deals, is excellent for popular products that are ample in your inventory, helping drive visibility for up to 28 days. 
Lightning Deals, which can help you make the most of your stock by shooting up sales during high-traffic event days, with a similar timeframe to wow deals.
Price Discounts help you outbid competitor prices and reduce product abandonment rates by making the purchase appear more worthwhile.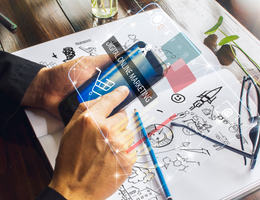 Build Your 2023 Expansion Plan
For most brands, budget constraints and high revenue targets are creating anxiety. "How can I do more with less but make smart choices to grow profits?"
In 2023, your expansion success will come down to the marketplaces you choose to invest in, the way you spread your budgets, and the technology you use to support your brand.
New Marketplaces
If you're looking for platforms to expand your consumer reach, Walmart, Alibaba, eBay, Kroger, and Mercado Libre all have unique benefits. Brands should also be monitoring the social commerce evolution for platforms like TikTok.
Diversify Your Ad Spend
Marketplace expansion should be paired with budget controls. Each new platform will have benchmarks and reporting to help you decide where your ad dollar goes furthest.
Ad Tech Tools
Centralising all your marketplace data into helpful ad tech tools, like budget calendars and daypart bidding solutions, can help you monitor the increased ad spend and maximise your budget by cutting out elements without return.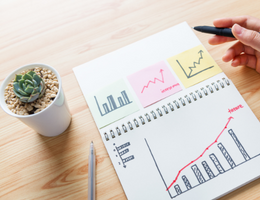 Work Towards Achieving Budget Fluidity 
Budget fluidity refers to "the ability to move budget flexibly and quickly without layers of decision-makers across platforms, channels, and retailers based on just-in-time information."  
By achieving budget fluidity, brands and agencies can take actions based on solid KPIs, not assumptions, which can have substantial business impacts. The ability for a brand to see a trend in reporting and proactively optimise its campaigns is a huge advantage over many competitors that are stuck reacting to lagging indicators. 
Here are three ways brands and agencies can achieve budget fluidity:  
Get Leadership Buy-in: Have a plan and standard operating procedure (SOP) with clear directions and more agile processes for getting budget approval. Bring teams closer together so that they can plan more holistically. To do that, you need to measure and monitor the right KPIs across all platforms. Also, consider appointing an internal advocate who can champion budget fluidity.  
Avoid Monthly Budget Lock-in: Look at the entire year with the goal of driving the most efficient spending annually or quarterly, allowing you to be more or less aggressive in the short term. Build on more planning checkpoints and shorter planning cycles. Set aside a fund that can be used for testing and learning. 
Flexibility is Key: Budget fluidity can also make you adaptable in new markets as you navigate new regulations and marketing tactics. Plan to invest in growing platforms next year, such as Walmart, eBay, and Mercado Libre, but avoid locking in a specific amount of ad spend to these retailers and prepare to shift your budget. Be more prepared to change things when new information and data are available. 
Contact us today to learn more tips and tricks to optimise your retail media promotions and budget, lower costs, stay ahead of the competition, and increase sales across Amazon, Walmart, Instacart, Criteo, and other ad platforms. To make sure you don't miss the latest news, product updates, and best practices from the leading eCommerce marketplaces, follow the Pacvue Blog.