The year in e-Comas: Our highlights of 2022
– Written by The e-Comas Team
It's been another big year for e-Comas.
What was not so long ago a little start-up is now a major eCommerce agency, recognised by Amazon and the industry, and growing every year (we doubled our team in 2022!).
Here's a run-down of what we've been up to, with huge thanks to all our clients, our friends and partners in the industry, and our brilliant team, for a successful year at e-Comas.
Clients' success
We're incredibly proud of our clients and of the brands we have the privilege to work on. And we love to share successes and learnings from working with them:
The success of Early Prime in October, especially in Spain and Italy. For instance, on a famous footwear brand, we saw an ROI of 100 on the retail media investment and incredible sales growth (up to 500%).
Plugging our customers into Amazon Marketing Cloud (AMC), we managed to get insights into customer journeys. For example, for an automotive brand, we found out that customers were converting better after 7 views of our campaigns, changing our approach towards our campaign organisation, and improving our conversion by 10%.
Premium A+ is becoming available for free to more brands. We've seen great results on product pages like here in Italy for Kerasilk. Step by step, the conversion has improved by 5-10%. 
More than ever, the use of technology has been key to delivering key results: thanks to Pacvue's Day Parting automation, we ensure that budget is only deployed at times of the day with high CVR. For one of our clients, for example, this brought a 31% decrease in TACOS in only three weeks and in just a couple of clicks! This shows how important it is to have the right tools in place.
For the electronic brand Tellur, during Q4 with a complete rework on their sponsored ad campaigns, the sales increased by 121% while investment (TACoS: ad spend divided by total sales) have decreased by 42% - showing that advertising is an art that can provide savings and sales growth: the essence of what we strive to deliver to all our customers.
We're very proud of our team for hitting these goals, and for having such great clients!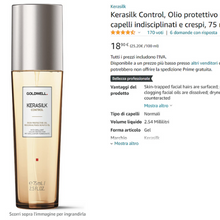 Great shows
It still feels so good to meet in person after lockdown. This year we made it to these great shows:
January: Nordstil (Hamburg); The Toy Fair (London) 
March: Prosper Show (Las Vegas); ShopTalk (Las Vegas); Amazon Sales Kongress (Offenbach); Maison & Objet (Paris)
May: Cosmoprof (Bologna)
June: ShopTalk (London)
September: Amazon Accelerate (Seattle); Kind und Jugend (Cologne)
October: Amazon unBoxed (New York)
November: ISPO (Munich); Tech for Retail (Paris).
We were particularly honoured to be asked to speak at the Prosper Show, Amazon Sales Kongress and Amazon Accelerate: major shows with a huge audience, and Jérôme nailed it as usual.
Catch us at all these shows and more in 2023!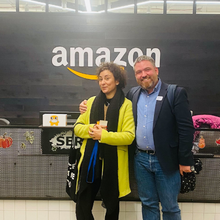 Our expertise recognised
We've really put ourselves on the map this year as a recognised, respected eCommerce agency, recognised by Amazon itself.
In May, we became an Amazon Ads Verified Partner – which makes us part of the Amazon Ads elite, recognised by Amazon for "delivering results for advertisers".
Amazon Ads even published this case study – holding up our work with a client as a best practice example of how to do things.
Jérôme joined the Forbes Business Council this year, meaning he gets his articles published on Forbes' website! Here's his latest, on native eCommerce.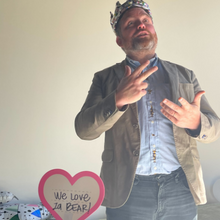 Content kings and queens
This year we've hit 4,700 followers on LinkedIn. We're very proud of the content we put out, so it's great to see so many have found it worth following us.
We're particularly proud of our latest white paper, about Amazon and the luxury market. More long-form content from us to come in 2023!
We started our webinar programme during the first half of 2020, when we couldn't meet in person. So we're very pleased our webinars are more well attended now than ever, and useful to so many businesses.
In 2022 we've covered everything from global expansion to diversifying your ad strategy and enhancing your content. Massive thanks to all our viewers, and all our special guests: we always enjoy collaborating with our partners on these.
Our podcast has also done really well this year, with 76% growth in listeners. Thanks everyone who tuned in!
It's great to see our customers doing really well, too, particularly benefiting from Amazon's social features, such as Amazon Live.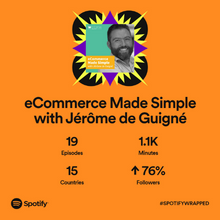 Our team grew again!
We're very proud to have doubled in size over the last two years, and we've welcomed loads of fantastic people to our team this year.
Snophia Dmonte, Manasa Murthy, Richard Arokiaraj, Romain Dattée, Mario Jeffrin, Kevin Fernando, Anusha Banda, Appachu Kodira, Stefan Marian, Varuna Sridhar, Anchit Abraham, Antonella Argenziano, Davy Mouyabi, amongst many more: Welcome! All experts in eCommerce, and all wonderful people. Be sure to connect with them on LinkedIn.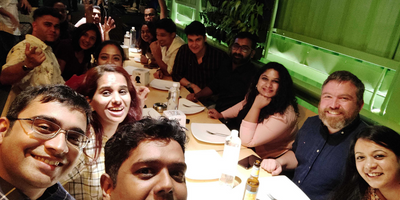 Getting together
We're a big team living in lots of different countries, but once or twice a year, we all get together for our Connect events. This year we did laser tag, zipwiring and learned the Haka – as well as doing a lot of dancing.
It's our incredible team that makes us what we are.
Thanks to our loyal clients, our fantastic supporters and everyone who has supported us in 2022. Happy New Year to all of you – here's to a great 2023!