Amazon Predictions for 2023: What the eCommerce Experts Say
– Written by e-Comas Team
Keeping up to date with the industry's trends and ever-changing needs is key to ensuring your business is prepared for the year ahead.
We've spoken to a variety of our industry leader friends and gathered their insights and predictions for Amazon and the wide world of eCommerce in the new year…
Salsify
Shoppers will remain reliant on digital research even while in store
Consumers will be more selective about what they spend their money on
Best product information for every SKU is even more key
We're headed into a new era for retail that is post-pandemic; new recession. Firstly, consumers are returning to in-store shopping, but will remain reliant on digital research even while in store. According to Salsify's Consumer Research [1], 62% of consumers expect to buy in store next year, with 39% saying they regularly look up product information online while in the store.
Due to rising costs, consumers are also going to be more selective about what they spend their money on: 36% of global shoppers Salsify surveyed said they will be spending more time researching products because of higher prices. Amazon is the top destination for shoppers comparing products, 61% say they use the eCommerce giant research what to buy.
As shoppers scrutinise products and pricing, brands and retailers are going to be under even more pressure to get efficient with their eCommerce operations and deliver the best product information for every SKU. Sixty-seven per cent of shoppers said that product descriptions helped them most when deciding what to buy, followed by ratings and reviews (61%), and product images (34%).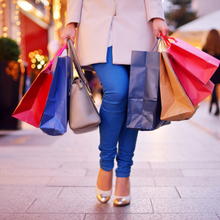 Clare Hogan, Senior Retail Media Account Manager at Pacvue
Video continues to be value for conversion rates
Consumers will be more price-conscious in CPG categories
Video continues to show high engagement and conversion rates with consumers, especially within a multi-touch consumer journey. We'll continue to see more brands using video to advertise, more accessible video placements, and more processes to easily create videos from existing content. Walmart launching Sponsored Brands video ads, Amazon releasing more resources to help brands create videos, and Amazon Marketing Cloud (AMC) type measurement, proves just how valuable video is for conversion rates.
Consumers will be more price-conscious in Consumer-Packaged Goods (CPG) categories, looking for products that will achieve the same goals at lower prices. Brands considered more 'lifestyle brands' may have to focus on higher-income consumers to continue to grow their brand at the same rate.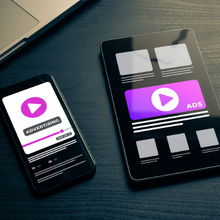 Zachary Zaerr, Retail Media Account Director at Pacvue
Connected TV could see accelerated growth
Inventory capacity will normalise (hopefully!)
Media forecasters suggest accelerated growth in connected TV, which I believe is the most significant trend to watch. Amazon unleashed a variety of self-service measurement capabilities in 2022 – AMC, self-service brand lift, and self-service omnichannel metrics studies – which will further amplify the benefits of connected digital ecosystems.
2022 held some worst-case scenario aspects for much of CPG on Amazon from an inventory perspective. Mid-year changes in Amazon's ordering strategy to run on thinner weeks of cover caused back-half budget drops for ads. My hope is to see inventory capacity normalise with demand in early 2023 after three wacky years in a row!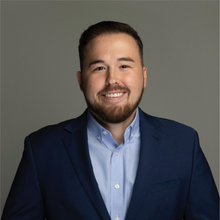 Jérôme de Guigné, Founder and CEO at e-Comas
Main Amazon markets get tougher to stand out
We expect more brands to diversify their approach
The maturity of the main Amazon markets makes it a tougher fight to get space on the digital shelf as the number of players grows - and so do their skills on Amazon. We've seen amazing results in Q4 in smaller Amazon markets, such as Italy or Spain, which are sometimes overlooked but actually boost your ROI.
As we head into troubled months due to inflation, we expect and advise more brands to diversify their market approach to have several lines of revenue. For example, launching in Europe to provide additional sources of revenue.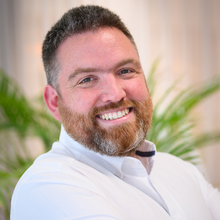 Yoni Mazor, Co-Founder and CGO at GETIDA
The eCommerce industry will continue to grow but at a more moderate pace
Black Friday and Cyber Monday statistics are painting an encouraging picture for the eCommerce industry in 2023.
Though this year's Black Friday online sales saw a 2.3% increase over 2021, falling short of an 8.6% increase in 2021 and an unprecedented 36% increase in 2020, a record 196.7 million consumers shopped on Cyber Monday and Black Friday. In a post-COVID world where consumers are more accustomed than ever to shopping online, eCommerce sales have effectively gained the upper hand over in-person retail shopping for Q4 and holiday shopping during Black Friday versus Cyber Monday.
A strong Q4 will enable eCommerce business owners to reinvigorate their businesses, thus propelling the industry forward as a whole. Despite recent speculation of a recession and upcoming federal rate increases, we feel confident that the eCommerce industry will continue to grow throughout the next 12 months but at a more moderate pace as the COVID-19 boom continues to cool off.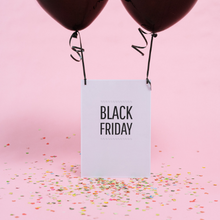 Carrie Miller, Senior Brand Evangelist at Helium 10
Say hello to the Self Care Effect
Consumers will be looking for more deals and bargains
Have you ever heard of the lipstick effect? This term was coined by Estee Lauder in 2001, and it illustrates the increase in spending on small luxurious goods like lipstick in an economic downturn. So, one of my predictions is that consumers are going to be purchasing more self-care items throughout 2023 to escape the stressors of the economy and everyday life. I think I will call this the Self Care Effect.
I also predict that there will be a definite shift in the way that consumers purchase overall. Our economy is in a recession, and consumers don't have as much purchasing power as in previous years, so they are going to be looking for good deals on necessities and small nice-to-haves, such as self-care items.
So, if you're not adding discounts to your Amazon listings, you will want to offer deals and discounts in 2023 so that you can capture consumers looking to save money!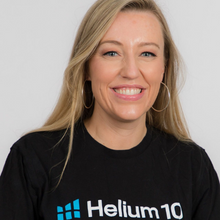 Destaney Wishon, CEO and Co-Founder at BetterAMS
Video will play a much bigger role in advertising
Amazon will continue to invest in their influencer programs and social pretense
Having good creatives will be a MUST for brands (understand your CTR and CVR)
If Amazon comes close to matching the rate of change in 2022, we are in for another crazy year in 2023. Some of my absolute favourite rollouts of the year were around the creative and social side of the business:
Customer Engagement tool
Top of search Sponsored Brands Video
Sponsored Display Video
Sponsored Brands Video Streaming
Amazon Inspired - Brand TikTok style feed
Sponsored Brands Custom Image expansion.
All of these rollouts point to the direction Amazon will go in 2023. More social. More audience building. Better brands.
Amazon is giving us the resources to truly connect with our audience. They are prioritising brand building through all of the new creative assets, and brands that take advantage of this in 2023 will succeed.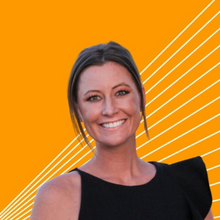 Jana Krekic, Founder and CEO at YLT Translations
AI learning and simulation are going to be developing more and more, especially around content
TikTok is going to be a major social media shopping platform
Sustainability is going to be very important
Voice search is going to be bigger and bigger, and I believe so will Amazon Voice Shopping as well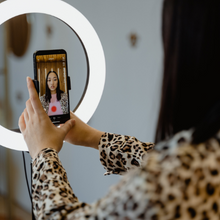 Ellen Sipp-Paris, Content Manager at eComEngine
Gap will close with Amazon and other major retailers
Big sales events will become more frequent
The number of omnichannel shoppers will increase
I anticipate the other major retailers will continue to close the gap with Amazon, which is already slightly pivoting with a push into healthcare and other initiatives.
Big sales events, both online and in-store, will also become more frequent and start earlier in the year as everyone tries to get a leg up on one another.
Finally, we'll see greater numbers of omnichannel shoppers, so you'll need to find ways to make your Amazon store stand out from the crowd. Buy online, pick up in-store and your mobile shopping experience could be key factors for conversion with the modern-day customer.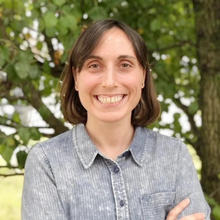 Chris Khoo, Sales Director at KhooCommerce
Continued use of data to personalise the customer experience
Sustainability will be a focus
Chargebacks and compliance process to continue to tighten
The main areas of growth for Amazon will be cloud computing, digital advertising, and healthcare. The main focus for Amazon in 2023 is likely to be the continued use of data to personalise the customer experience, as well as further leveraging digital technology to provide customers with convenience and greater choice.
Another trend in 2023 will be sustainability and "going green". Not only is this an important metric for Amazon themselves, with over 50 fulfilment centres with solar roofs, but it is important to consumers. Alternative materials such as bamboo or recycled steel may gain favour over acrylic and single-use plastic alternatives.
Amazon is a stickler for efficiency and operational excellence, so one big aspect we expect to continue to tighten up is the chargebacks and compliance process. Vendors will need to be more adherent to Amazon's systems, so investing in integration systems through EDI (such as KhooCommerce) could be of benefit to Amazon Vendors. Seller central users should consider using PIM systems such as Salsify to help to maintain and manage their catalogues.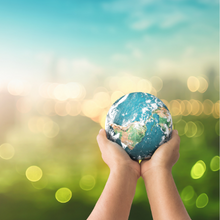 Dan Brownsher, Founder at Channel Key
Advertising off Amazon remains a focus
More features and opportunities to display your brand
I think off-Amazon advertising will continue to be a focus, specifically DSP and Buy with Prime. This is a major opportunity for Amazon; the total addressable market for Amazon is enormous, and I think that's going to continue to be a focus.
Ad costs and ad properties will continue to rise and diversify. There are going to be more placements that come out. There are also going to be more features and opportunities to display your brand and ultimately increase spend on driving really good traffic. So, brands that can lean into that and understand the new opportunities and the complexities around it can do well.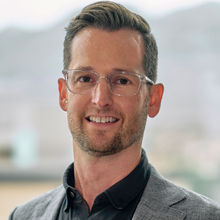 Thank you to everyone for your input and insights! Best wishes to our clients and partners for a happy and prosperous New Year!
[1] Salsify surveyed more than 6,000 consumers in 5 countries in November 2022 through Survey Monkey.