Don't stop spending: How to stay profitable on Amazon in a financial crisis
– Written by Jérôme de Guigné
A financial crisis is bad news for everybody.
But savvy businesses can stay ahead in uncertain times. The key is to not let your marketing slide.
Companies that hold their marketing budgets steady, or increase them, during an economic downturn are the ones that bounce back the best, according to the Harvard Business Review.
And there's no reason why only the largest businesses can survive: small brands have certain USPs that can make them more attractive to customers, as long as they're visible.
Here's what you can do to keep your business afloat.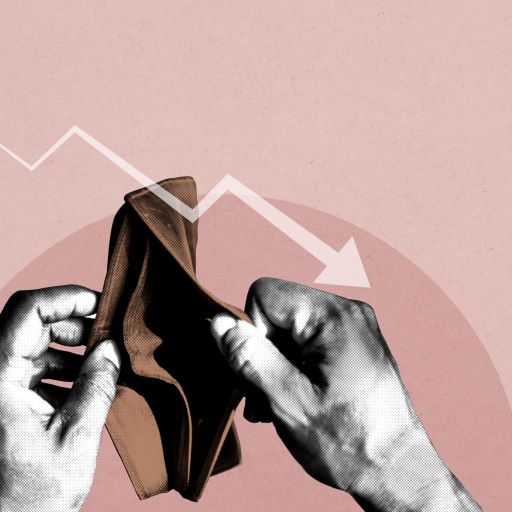 Image credit: rawpixel.com via Freepik
The crisis
This is the worst global financial crisis since 2007-2008. Then as now, retail brands are struggling to maintain their budgets, pay their staff and ultimately stay in business.
However, there are differences between that crisis and this one, which give a slight advantage. The causes are different: Last time, the housing bubble burst and the banks ran out of money. This time, the economic downturn has its roots in the global pandemic, as well as the Russian invasion of Ukraine, and is caused by high inflation.
It affects almost every country in the world, and it's obviously bad news for businesses. In retail, small companies are hit hardest, as they have less of a financial cushion and less market power.
However, because the crisis is based on high inflation, rather than the banks failing, some brands can take advantage of prices going up.
Here's how.
Hold your nerve on pricing
Prices are going up because of inflation. It can be tempting to keep your prices low, to beat your competitors and to not turn off your customers, but that hurts your margins as your costs go up.
Customers understand inflation. Prices are going up everywhere, so no one will be surprised when yours go up too. With good advertising and strong marketing, you can put your prices up and still keep your customers.
Amazon's fluctuating prices are helpful here: shoppers are used to prices going up and down by now. If you need some help, there are fantastic pricing tools to help you choose the winning prices for your products, like from our friends at SellerLogic.
Keep advertising
Our best advice is to keep spending.
It's almost impossible to profit from Amazon unless you advertise. You need to continue your advertising, but there are ways to hone your keyword bids to lower your ACOS and make it more efficient and cost-effective.
If you're on a tight budget you can start with a simple Sponsored Products campaign, keeping an eye on how each keyword performs and lowering bids for the lowest-performing keywords. You can then reallocate that budget to the keywords with an ACOS below 15%.
Once you have enough data from this campaign, you can invest in more ASINs and keywords, and branch out to other types of Amazon ad campaign, like Sponsored Brands and Sponsored Video.
Other businesses will stop investing in their advertising because of the crisis. That will make it easier for you to compete on keywords; we've seen brands actually get a boost to their sales in hard times, because they kept advertising when others stopped.
Leverage your small business marketing power
Are you a local business? Or a family company? Or an artisan maker?
If you are, use your small business credentials in your marketing.
People love buying from small, homegrown brands. In a financial crisis, people want to help other people, so will be more inclined to spend on a small brand than a big one.
Amazon knows this. It's leveraging the many small businesses on its platform to appeal to customers, and you can use that to your advantage.
Artisan makers can now list their products on Amazon Handmade, for example, appearing on a separate homepage designed to appeal to people looking for things like wedding stationery and one-of-a-kind gifts.
There's also a Small Business Badge, which you can apply for on your listings to show customers they're buying from a small company. The Small Business Badge is associated with a range of themed programs: Support Small, the Black Business Accelerator and Meet the Business Owners, to name three.
Keep your head
It's like the British say: keep calm and carry on.
If you can keep the price right, maintain your advertising, and ensure your marketing strikes the right note in your customers, you can survive these uncertain times.
We'll always be here for you. If you need assistance from a great Amazon agency with a proven track record in boosting our clients' profits, contact us today!