Surfing the third wave of online advertising: 5 steps to retail media success in Europe
– Written by Jérôme de Guigné
Retail media continues to boom year on year.
Known as the third wave of online advertising, it has quickly caught up with search and social media advertising, represented by the likes of Google and Facebook, to become one of the biggest marketing opportunities online.
Retail media networks, in particular Amazon, have grown with the phenomenon, and now offer advertisers a huge range of budget-friendly, exciting display ad tools, plus the reams of shopper data to fine-tune your ads strategy.
The combination of display advertising and data to track shoppers' journeys gives the likes of Amazon and other retail media networks an enviable combination.
But, excitingly, retail media in Europe is not yet fully mature: there is still room for it to grow, and for you to grow with it.
Here are five steps you can take to make sure your retail media advertising on Amazon is successful.
With thanks to Innovell, whose report State of Retail Media in 2022: Europe inspired this blog. Download the full report for hundreds of insights into the retail media landscape.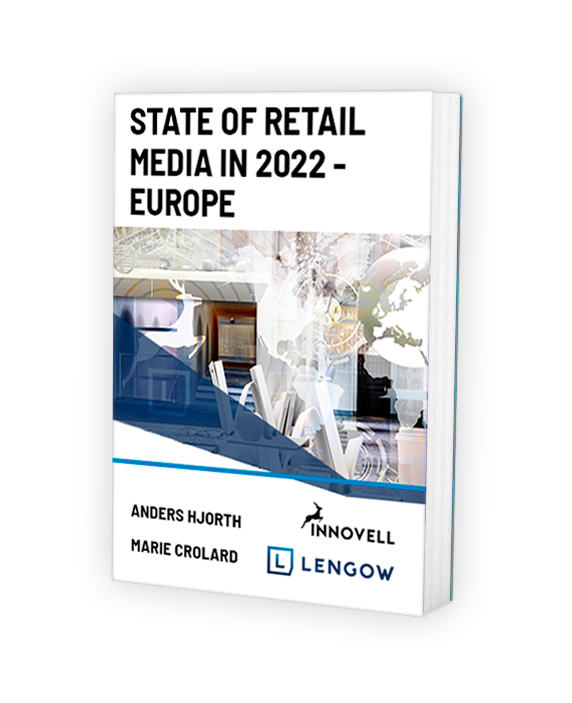 What do we mean by retail media?
Here is Innovell's definition, from their report:
"Retail media is a type of advertising which is composed of media placements along the shopper journey, on retailer sites and marketplaces, on external websites, and in the physical retail space.
"These placements are leveraged for advertising aimed at driving more conversions for advertising brands, generating more traffic towards their offering and creating top-of-mind awareness for their products."
Retail media is exciting for brands. Not only does it offer fully measurable sales, it allows you to boost your presence all the way along the marketing funnel, from initial discovery to purchase. And it offers deep insights, in real time, into consumer behaviour and market trends.
Here's how to get started.
Step 1: Draw your retail media strategy
Strategising is essential to success with Amazon.
You need to build your retail media strategy into your organisation. The actions you take should include building a team to handle your retail media, and ensuring your sales and marketing teams are aligned.
You also need to create a budget, and decide whether to use an outside agency, and what for.
We suggest you adapt to Amazon's way of working, and not the other way round: the quicker you get used to Amazon's ways and language, the easier you'll find it to grow.
As an example: Amazon talks about ACOS (advertising cost of sales) rather than ROAS (return on ad spend), which reflects the Amazon view of advertising as a cost rather than an investment. It's accurate: as an agency, we know you can't grow your business on Amazon without advertising your products.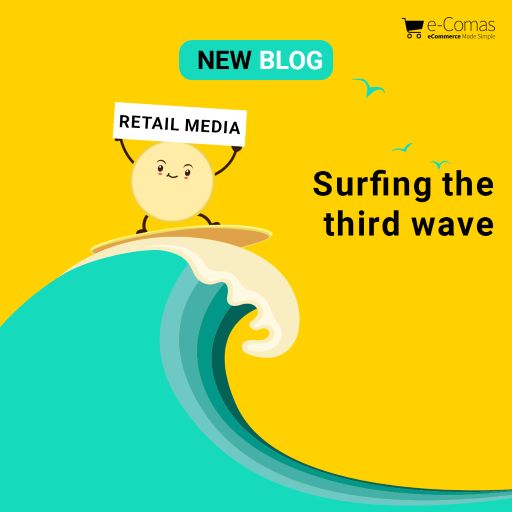 Step 2: Choose your products and prices
Next, you should choose which products to advertise, on which marketplaces, and at which prices.
This stage requires research of the potential marketplaces and the advertising options they offer, and of your competition.
It might help to prioritise certain marketplaces over others, and build a timeline of when you will tackle each one.
Savvy customers tend to shop around online, so it's best to keep your pricing consistent across marketplaces. If you have the same product for sale in France and Italy, and it's cheaper in Italy, even in France customers will buy it from Italy to get the better price.
Step 3: Organise your content
Your product information on retail media makes up your shop window online. It has to be good, it has to be search engine optimised, and it has to be consistent everywhere.
We recommend product information management (PIM) software to keep all your text, images and other digital assets consistent and easy to upload – Salsify is our favourite.
Customers use online searches as part of their shopping journey, to check they're getting the best price, so it's important to make sure your product is presented the same everywhere. If not well managed, omnichannel retail can cause you headaches.
If you're selling in different countries, you also need to have good translations by native speakers: consumers are less likely to buy the product if the text reads like it's been poorly translated. A good translator will understand the marketplace you're going into. Different countries have different success with different keywords, too. We like YLT Translations.
Step 4: Use the data!
Perhaps the greatest advantage of retail media over traditional platforms is the wealth of data. We can effectively track our customers, measuring user activity and acting on it in real time.
Automate your processes as far as you can, so that your retail media campaigns can carry on when your team are out of the office.
If you set up monitoring dashboards with automated data flows and rules built in, not only will you make sure consumers get the same experience day and night, you'll also free up your team's time.
Once you've connected original information into commerce and marketing, automated data flows and set up dashboards to monitor your retail media activity, you will start gaining useful data that you can turn into usable insights to move your business forward.
Step 5: Accelerate with advertising
You need to make sure everything else is in place before advertising. The best ads in the world don't work if you have bad reviews, wrong prices and inconsistent stock levels.
Start with your best performing products, and research audiences to target with simple search ads. As your business snowballs, you can explore competitive and audience targeting.
You can use Amazon's more sophisticated display advertising and demand-side platform (DSP), and use advertising outside Amazon too (for example, on Facebook and Google) to target audiences outside the platform.
Amazon is the major player in retail media, but there are lots of other platforms too that work in different ways. For help with any of them, contact e-Comas, we'd love to help.
And download Innovell's report for more information today.